Employment Opportunities
For Licensed Clinicians
Consider joining a group practice with over 30 years of
combined clinical excellence in psychotherapy

Here are some of the many benefits of working for WCP: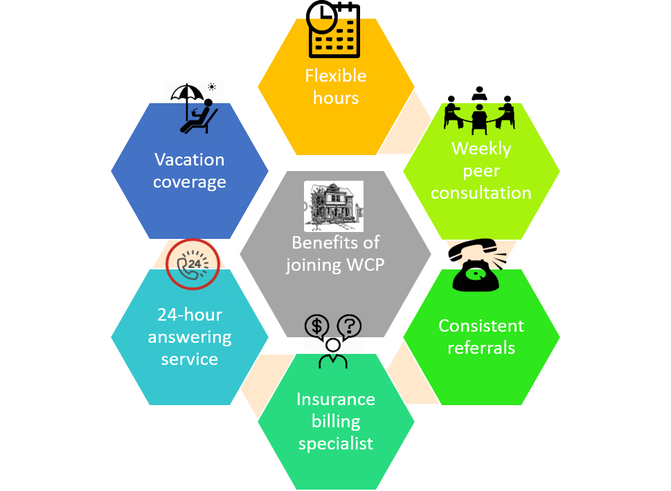 Located on Farmington Avenue in West Hartford, CT, the Women's Center for Psychotherapy (WCP) is a group private practice dedicated to providing psychotherapy with a feminist, humanist, LGBTQ-affirming perspective. We provide a supportive work and treatment environment and offer an array of treatment modalities to diverse populations of all ages. Though we are seeking clinicians to treat clients of various ages, there is a particular need for clinicians to work with children age 13 and younger.